» 1980s, Pop » Baby, Come to Me – Patti Austin and James Ingram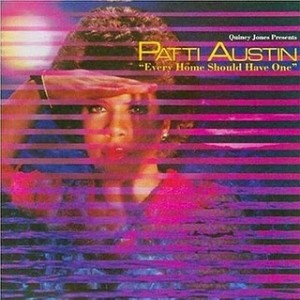 TV shows can transform tunes from good song to hit song. All it takes is a little timing, a little luck and that unplanned groundswell of support that pushes a song from a failed single or album track to Billboard number one song.
In the one-hit wonder world, this phenomenon has occurred many times. Don't believe me? How about these examples:
That's just the tip of the TV show one-hit wonder extravaganza.
Click to hear more TV show one-hit wonders
Add "Baby, Come to Me by Patti Austin and James Ingram to that mix. Orignally recorded for Austin's 1981 album, Every Home Should Have One, "Baby Come to Me" only reached #73 on the Billboard Hot 100 when it was released in 1982.
When the song was used on the huge soap opera hit, General Hospital, in late 1982, the song exploded. Fans clamored for more and Warner Brothers smelling profit wisely re-released the single. Smart choice for General Hospital, Warner Brothers and Patti Austin because "Baby, Come to Me" reached #1 on the Billboard Top 40. That smart business (and, well, artistic) decision turned Patti Austin into a one-hit wonder.
She deserves it since Austin has spent most of her life in the music business (50-plus years), along the way amassing awards, hit singles on the dance and R&B charts, a Grammy Award for Best Jazz Album, but only one Billboard Top 40 hit.
Thankfully, that well-deserved hit and Gold record came to her in 1983.
Listen to Baby, Come to Me by Patti Austin

\
Filed under: 1980s, Pop · Tags: #1 hit, #1 song, 1983, Bob and Doug McKenzie, Geddy Lee, General Hospital, greatest american hero, James Ingram, Jan Hammer, Joey Scarbury, John Sebastian, Miami Vice Theme, number one song, Patti Austin, Take Off, TV show one hit wonder, Welcome Back Kotter