» 1980s, Pop » 99 Luftballoons – Nena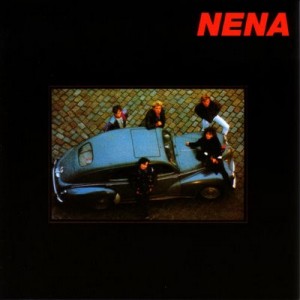 Going international for this German one-hit wonder. Back in 1983, the Western world was largely convinced we were within months, days or even hours from nuclear Armageddon. The Cold War was especially chilly and people were scared for the future.
In the midst of all this fear, German artist Nena released her ode to the follies of nuclear war in "99 Luftballoons." Allegedly, the song's origins stems from a Rolling Stones concert where Nena's guitarist saw a bunch of balloons released into the air. As the shapes moved and morphed, he wondered what would happen if a bunch of red balloons were launched over the Berlin Wall and into Soviet-occupied territory. Would World War III ensue? Would color-starved kids living in drab East Berlin grab the balloons and start a rebellion?
Fortunately, no one ever found out. But the world, and we mean the world, embraced a song inspired by that apocalyptic vision called "99 Luftballoons" that became a #1 hit in Australia, Canada, Germany, Ireland, the Netherlands, New Zealand, Sweden, Switzerland and jolly old England. The United States and Norway were the two diplomatic holdouts. In Norway, "99 Luftballoons" reached #4 on their pop charts and U.S. listeners requested the song all the way up to #2 on the Billboard Hot 100 in 1984.
New wave stations like KROQ in Los Angeles first played the song after MTV embraced the video and played it virtually every hour on the hour in late 1983 and 1984. Soon, pop radio stations around the country were playing the song and Nena had turned a protest song into a one-hit wonder. This wasn't the first time a protest song became a one-hit wonder. For other examples of protest songs, listen to "Eve of Destruction" by Barry McGuire or "Dawn of Correction" by The Spokesmen or even "No Pigeons" by Sporty Thievz.
Interestingly, "99 Luftballoons" was released in an English-language version in 1984 called "99 Red Balloons." That version didn't do as well, but is typically the more common version of the song you'll hear on American radio stations today.
As for Nena and her band, they never again graced the Billboard Hot 100. But along with Kraftwerk and their 1970s one-hit wonder titled "Autobahn," Nena remains one of two classic German one-hit wonders.
Listen to 99 Luftballoons
Listen to the English version of 99 Red Balloons
Filed under: 1980s, Pop · Tags: 1984, 1984 one-hit wonder, German, German one-hit wonder, international, Kraftwerk, MTV, New Wave, one hit wonder, protest song