» 1970s, Country, Pop » Please Come to Boston – Dave Loggins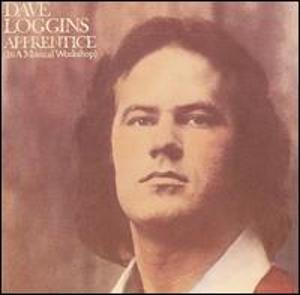 The singer-songwriter movement was in full bloom in 1974 when Dave Loggins charted his only top 40 hit, the hopelessly romantic "Please Come to Boston." James Taylor paved the way with his Sweet Baby James record in 1971 and the hits "Fire and Rain" and "Sweet Baby James." Joni Mitchell and Carole King both contributed with their big hits Court and Spark and Tapestry.
Click to hear more singer-songwriter one-hit wonders
The timing was perfect for Dave Loggins to write a heartfelt song about a long-distance relationship. The gist of the song? It doesn't matter where Dave lives, he's always too far away from the one he loves; the woman who is "the number one fan of the man from Tennessee."
American listeners embraced "Please Come to Boston" as every person who has ever experienced the highs and lows of a long-distance relationship could immediately relate to the sentiment of the song.
So "Please Come to Boston" became a hit and spent two weeks at #5 on the Billboard Hot 100 in 1974. It also drove sales of his album Apprentice (In A Musical Workshop). Loggins was nominated for a Grammy Award for Best Male Pop Vocal Performance for "Please Come to Boston." He sounds like he means it on this record. I'm pretty sure the number one fan was a real person and Dave missed her. A lot.
Click to hear more Grammy Award one-hit wonders
Listen to "Please Come to Boston by Dave Loggins
Click here to read the "Please Come to Boston" lyrics
Successful Career after Boston
I wouldn't be writing about Dave Loggins today if his follow-up songs had charted on the Billboard Hot 100. They didn't. Dave Loggins is a proud one-hit wonder. But only on the pop music charts.
Loggins went on to a long and successful career as a country music songwriter, penning hits for Wynonna Judd, Alabama, Toby Keith, Don Williams, Restless Heart and the #1 country song, "Morning Desire" by Kenny Rogers.
On top of all that, Loggins topped the Billboard Country Music Charts in 1984 when he and Anne Murray sang "Nobody Loves Me Like You Do," which netted both artists a CMA Award.
All this success landed Loggins in the Nashville Songwriter's Hall of Fame.
And for all you golfers out there who watch The Master's Golf Tournament on CBS a few weeks after March Madness ends, Loggins wrote the theme music titled "Augusta."
That's a pretty amazing career for a guy whose biggest claim to fame could have been that he is the cousin of Kenny Loggins, the man who gave the musical world "Footloose." Nice work Dave.
Buy Please Come to Boston by Dave Loggins
Filed under: 1970s, Country, Pop · Tags: 1974, ballad, Carole King, country crossover, country one hit wonder, Dave Loggins, James Taylor, Joni Mitchell, one hit wonder, Please Come to Boston, singer songwriter