» 1980s, Country, Pop » Mr. Sandman – Emmylou Harris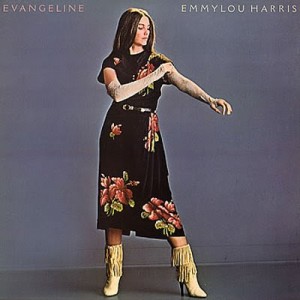 Emmylou Harris is one of the all-time great female country singers.
She has won Grammy Awards, Country Music Association awards, notched 14 #1 Country songs, released more than 40 albums through 2011 and is generally considered one of the grand dames of country music.
Given all that success, it's a bit of a shock that her only Billboard Top 40 hit is a cover of "Mr. Sandman" from 1982.
It's not that there is anything wrong with Emmylou's version of "Mr. Sandman." It's easy on the ears. It almost sounds a little kitschy. It simply doesn't represent her most enduring or compelling work.
This is a woman who brings real emotion to her music. Not everyone loves the natural twang of her voice, but give it a chance and Harris's voice will grow on you like the invasive kudzu vine grows over everything in Georgia and surrounding states.
"Mr. Sandman" by Emmylou Harris reached #37 on the Billboard Top 40 in 1981, which transformed Harris into a one-hit wonder.
Now before you go off and slam me for knowing nothing about music, let's clarify that Emmylou Harris is ONLY a one-hit wonder in terms of the Billboard Top 40. If we're talking country music, I would be writing about her hits all night long.
This version of "Mr. Sandman" sounds like movie soundtrack music to me, with its classic country arrangement and three-part harmonies appealing to virtually all ages–in a movie setting but not on the radio today. It's a natural for a movie like 9 to 5 starring Dolly Parton. Or Urban Cowboy starring John Travolta.
In fact, Dolly Parton sang on the original version of "Mr. Sandman" but the voices you hear on this version are all by Emmylou Harris. She's covering the three-part harmony herself.
My only problem with the song is that it simply doesn't do the legacy of Emmylou Harris justice. Not even close. But, if nothing else, at least "Mr. Sandman" introduced pop music listeners to Emmylou Harris and I hope they went out and discovered more of her music.
If not, well, "Mr. Sandman, bring me a dream" and lull me to sleep, which is exactly what this song does to me.
Listen to Mr. Sandman by Emmylou Harris
Amazingly, "Mr. Sandman" is such a forgotten one-hit wonder, I can't even find a link on YouTube and Harris's Evangeline album that included the song has never been released on CD.
But you can click this link to hear "Mr. Sandman" on MOG (login required) or learn more about the album here.
Buy Mr. Sandman by Emmylou Harris
Filed under: 1980s, Country, Pop · Tags: 1980s one hit wonder, 1981 1 hit wonder, 1981 one hit wonder, country crossover, country one hit wonder, Emmylou Harris, forgotten one-hit wonder, Mr. Sandman