» 1980s, Country » It's Now or Never – John Schneider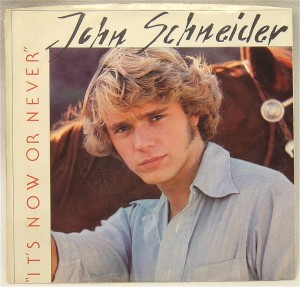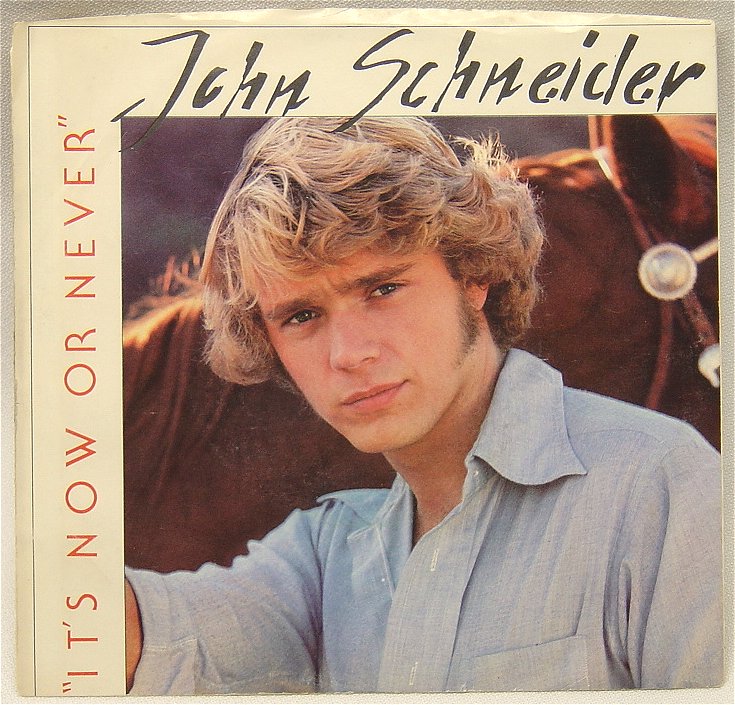 TV shows are often a great launching pad into musical stardom (or vice versa). David Soul parlayed his success as Hutch from Starsky and Hutch into a massive number one hit with "Don't Give Up on Us" in 1977. John Schneider followed Soul's lead and turned an Elvis Presley cover of "It's Now or Never" into a #14 hit on the Billboard Top 40 in 1981.
What do Soul and Schneider have in common? Let's explore…
Blonde hair. Check.
Decent pipes and performing chops for guys known as actors first and musicians second. Check.
Rabid teen girl and boy fan base. Double check.
The similarity we like the most, though, is amazing, iconic muscle cars.
Starsky and Hutch's 1976 Ford Gran Torino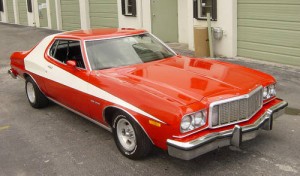 Starsky and Hutch (Soul played Hutch) drove a red 1976 Ford Gran Torino with a dramatic stripe across the top. This powerful car made these two cops seem infinitely more macho than any cop working the beat in our neighborhood. In fact, the car and their clothes made them tougher than just about anyone besides Mr. T.  from The A Team, but that came later so we won't count it.
Many consider the 1976 Ford Gran Torino the greatest muscle car on a TV show ever.
Dukes of Hazzard's General Lee 1969 Dodge Charger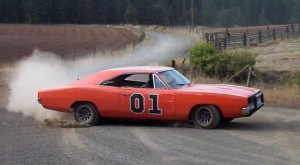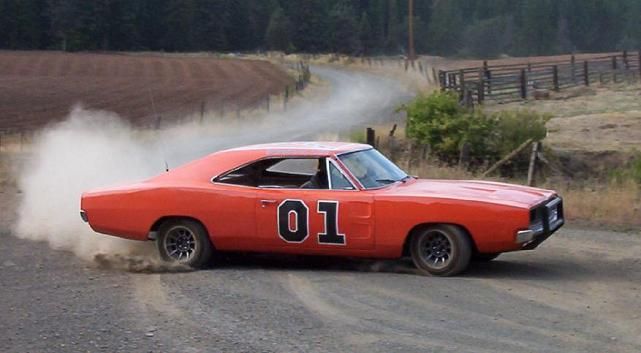 Bo and Luke Duke (Schneider played Bo) drove the iconic 1969 Dodge Charger that is the serious competitor for the title of greatest muscle car on a TV show. We tend to favor the Dodge Charger. And here's a piece of trivia for you: approximately 320 General Lee's were driven and destroyed in some manner during the Dukes of Hazzard's seven-season run. Of all those Lee's only 23 are still known to exist. If you happen to own one and get a little tight on money, sell it; John Schneider sold his General Lee for $450,000 in 2008.
The muscle car/sensitive ballad formula revealed
So our one-hit wonder formula is simple: get cast in an outlaw role driving a truly bad-ass muscle car. Have blonde hair. Then release a sensitive ballad at the peak of your popularity. Your Billboard Top 40 hit awaits.
Read "It's Now or Never" lyrics
If only it were that simple. Both Soul and Schneider actually have real musical chops and have spent a good part of their lives recording music, making records and selling songs. Like David Soul, Schneider only hit the Billboard Top 40 once. But he notched four #1 Billboard country music hits and 13 songs on the Billboard country music Top 40. So no, he's no one-hit wonder on the country charts, but he is a one-hit wonder on the Billboard Hot 100.
Bo Duke, we salute you (and your killer car).
Listen to "It's Now or Never"
It's Now or Never – John Schneider
Filed under: 1980s, Country · Tags: 1981, actor, ballad, Country, country crossover, country one hit wonder, crossover, David Soul, one hit wonder love song, one-hit wonder ballad, Starsky and Hutch, The Dukes of Hazzard, TV show