» 1970s, Country » I'm Not Lisa – Jessi Colter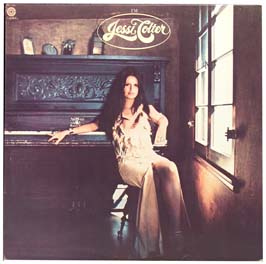 You want a reason to cry in your beer? Listen to "I'm Not Lisa" by Jessi Colter.
It's the sad story of a woman named Julie whose boyfriend, husband, whatever, keeps comparing her to Lisa, his ex-wife, ex-girlfriend, ex-whatever who left him years ago.
She's not the girl he remembers and evidently not the girl he wants.
So Julie (Jessi Colter) sings about all the ways he loved her. But she leaves him on a winter day and he stays here drowning in his tears.
I guess he found Julie, but she just doesn't compare.
On the list of low self-esteem one-hit wonders, "I'm Not Lisa" has to be number one.
If you're prone to depression or wild mood swings, don't listen to this song.
Or if you're morbidly curious, listen to this country crossover hit and remember that "I'm Not Lisa" by Jessi Colter reached #4 on the Billboard Top 40 in 1975 making Jessi Colter a one-hit wonder.
Click to hear more country crossover hits
And realize this as well: this song would never be a hit today. In fact, it wouldn't even chart. It's too country for country radio.
It's not my favorite song. In fact, if pressed, I'm going to place it on my list of the worst one-hit wonders of all time.
Click to hear more of the worst one-hit wonders
But many people love the song and deeply respect Jessi Colter, a woman who married not only guitar legend and Grammy Award-winner Duane Eddy but also one of the original country outlaws, Waylon Jennings. And let the entire world know that, no, She's Not Lisa. She's the beautiful and talented Jessi Colter. Get it right, folks.
Listen to I'm Not Lisa by Jessi Colter
Filed under: 1970s, Country · Tags: 1975, ballad, cheesy ballad, country crossover, country one hit wonder, Jessi Colter, worst one hit wonders