» 1970s, Country » An American Trilogy – Mickey Newbury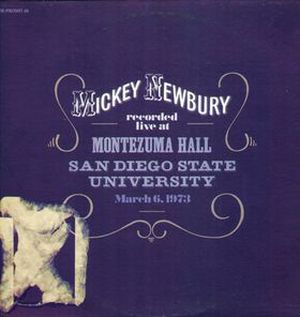 There aren't many patriotic one-hit wonders. "Dawn of Correction" by The Spokesmen is one.
But "An American Trilogy" by Mickey Newbury has to top this fairly small and exclusive list.
Based on three 19th century songs ("Dixie" and "The Battle Hymn of the Republic" from the Civil War and an African American spiritual in "All My Trials"), "An American Trilogy" was first arranged and performed by Mickey Newbury who reached #26 on the Billboard Top 40 in 1972, making Newbury a one-hit wonder.
But the song really exploded once a fella named Elvis Presley added the song to his repertoire in 1972. Although the song has been recorded by nearly 500 artists, many people still believe that Elvis owns "An American Trilogy."
I've included an original solo version from singer-songwriter Mickey Newbury that, to my ears, is the definitive and most affecting version. It's a simple, powerful and memorable performance from a man and his guitar.
Listen to An American Trilogy by Mickey Newbury
But you may prefer the much more orchestrated and dramatic Elvis Presley version from the 1973 international satellite telecast, Elvis—Aloha from Hawaii.
Listen to An American Trilogy by Elvis Presley
Whether you go big or small, "An American Trilogy" is a powerful song and an evocative piece that should be played every fourth of July holiday as a classic American patriot song.
Buy An American Trilogy by Mickey Newbury
Buy An American Trilogy by Elvis Presley
Filed under: 1970s, Country · Tags: 1972, acoustic music, An American Trilogy, Elvis, Elvis Presley, Mickey Newbury, patriotic one-hit wonder, singer songwriter