» About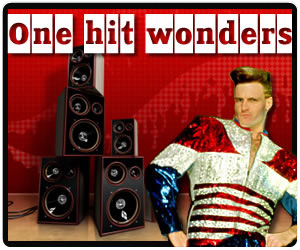 A few words about Top One-Hit Wonders.
Let's get this out in the open right up front: I love one-hit wonders. They're like a sugary treat after a salty Vietnamese meal. They're a window into my childhood. They're a reminder that lightning usually strikes once and typically not in the same place (but there are plenty of exceptions…they're called two-hit wonders). Most of all, they're a chance to celebrate songs that are brilliant and songs that are awful. All in one place.
If you're still wondering, What is a one-hit wonder? please visit the "What's a one-hit wonder" page for some definitions.
Like you, I'm a regular music fan who loves everything from rock and soul to hip hop, grunge, trip hop, country, jazz and blues. Perhaps unlike you, I have an irregular capacity to memorize obscure facts about bands, songs and artists.
I've been listening and obsessing about music since I was a young child and my dad dropped the needle on Whipped Cream and Other Delights by Herb Alpert and the Tijuana Brass. That record was my first taste of popular music and I've been a committed fan ever since (of music, not necessarily Herb Alpert although my collection of dusty Herb Alpert records would tell you otherwise).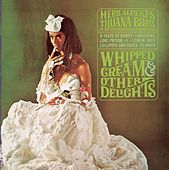 5 Reasons One-Hit Wonders Are Amazing
I started this valentine to one-hit wonders for five reasons.
1. It's ridiculously hard to write a hit song. Auto-tuned music written by famed music producers and Disney promotion aside, 99.9% of every band or artist that ever releases a record doesn't have a hit. So you have to respect any and every artist who ever reached the Billboard Top 40 with a single song.
2. One-hit wonders are often a snapshot in time. Listen to one-hit wonders from 1980 and you'll discover that country music was a big thing on the popular music charts, even though most of the country one-hit wonders from 1980 are mostly forgotten today. Check out a list of 1976 one-hit wonders and it's obvious disco was taking hold.
3. The stories behind the one-hit wonders are often better than the songs themselves. I'm here to tell them, one song at a time.
4. One-hit wonders often contain bizarre and surprising connections. For instance, did you know that the keyboard player in the 1960s band known as Spiral Starecase who are one-hit wonders for "More Today Than Tomorrow" is also the father of Brenda K. Starr who notched her own one-hit wonder in 1988 with "I Still Believe." And did you know that "I Still Believe" was produced by a guy named Eumir Deodato who is the producer behind the the soul-jazz version of "Also Sprach Zarathustra," which was the theme song to 2001: A Space Odyssey by Stanley Kubrick and a one-hit wonder in 1973? Work out the musical math on that equation and you may win the Nobel Peace Prize.
5. One-hit wonders make me happy. They're cheesy. They're brilliant. They're memorable. They're awful. But they're never boring.
6 Decades of One-Hit Wonders
Every decade has its one-hit wonders. The rock era began in 1956 and I'm counting them down (slowly but surely). So expect to find the following:
One-hit wonders of the 50s
One-hit wonders of the 60s
One-hit wonders of the 70s
One-hit wonders of the 80s
One-hit wonders of the 90s
One-hit wonders of the 2000s
I'll even rank the greatest one-hit wonders of all time
Stay with me as I work my way through all these years. I'll write about these songs and include videos, lyrics and links so you can enjoy one hit wonders all day long. It's my little mission to ensure that the one-hit wonder lives on.
If you want to watch one-hit wonder videos, try the Top One-Hit Wonders YouTube channel
And please, share your thoughts. Send me your requests. Comment on my insights or stupidity (or both). Share the songs you love and hate with the world because the world is watching since Top One Hit Wonders has been visited by people from more than 160 countries. It all makes me feel so cosmopolitan.
Michael Waterman (Waterdog)