» 2000s, Hip Hop » Teach Me How to Dougie – Cali Swag District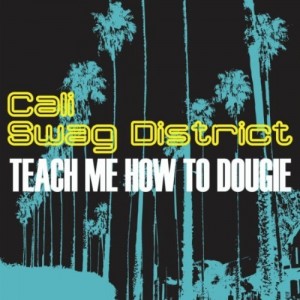 The history of hip hop is full of promising lives cut short due to violence. Tupac. Biggie Smalls (The Notorious B.I.G.). Now add Rapper M-Bone of the group Cali Swag District to that unfortunate list.
M-Bone (Montae Talbert) was killed May 15, 2011 in a drive-by shooting in his hometown of Inglewood, California. He was only 22 years old.
M-Bone was one of the rappers on Cali Swag District's breakout hit from 2010 titled "Teach Me How to Dougie" that reached #28 on the Billboard Top 40. In the process, "Teach Me How to Dougie" sold more than 1 million copies and transformed Cali Swag District into one-hit wonders (at least for now).
It's possible the band will chart again. But for now, M-Bone will be remembered for the Dougie dance and a smooth jam with a great, simple hook.
Click to hear more hip-hot one-hit wonders
Greg Miller, Cali Swag District's representative, said Talbert was "was an inspiration to his family, friends and fans. "He was a hardworking, passionate artist and dancer who will be sorely missed."
Listen to Teach Me How to Dougie – Cali Swag District
Filed under: 2000s, Hip Hop · Tags: 2010, Cali Swag District, Hip Hop, hip hop one hit wonder, rap one hit wonder, Teach Me how to Dougie