» 2000s » Rehab – Amy Winehouse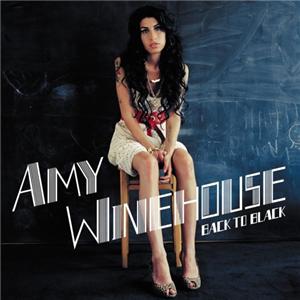 Editor's note: Amy Winehouse died at the age of 27 on July 23, 2011. Sad and quite a waste of raw talent. Sadly, my January 2011 prediction proved prescient.
Going out on a limb on this one. I'm predicting Amy Winehouse will remain a one-hit wonder for her 2007 hit "Rehab."
Why is that going out on a limb, you ask? Well, with an artist so supremely gifted like Winehouse, it's possible and even likely she could land another song in the Billboard Top 40. But I don't think it's going to happen and here's why: her exceptional skills and stage presence are matched by an equally exceptional ability to get into regular trouble, whether that's drugs, alcohol, bad choices, bad guys, bad press, bad clothing choices.
You name a bad decision or bad idea and Winehouse has probably done it more than once.
But that's her charm and it's also the inspiration behind her biggest hit, 2007's "Rehab" from Back to Black.
I adore this song. Her voice is so earthy and authentic. The production is a brilliant update of 1960s soul music. Etta James could have sung "Rehab." The Ronnettes could have sung "Rehab." Even Aretha Franklin would have sounded amazing singing "Rehab."
But it's Winehouse who made this bouncy 1960s throwback into a hit that should last for decades and never sound old or outdated.
Perhaps that explains why "Rehab" notched three Grammy wins in 2008 for Song of the Year, Record of the Year and Best Female Pop Vocal Performance. Winehouse also took home Best New Artist, which isn't always a good thing since far too many Best New Artists fast become Best Forgotten New Artist within a year or two of their victory (just ask Marc Cohn who deservedly took home the award for Walking in Memphis back in 1991 and is now remembered primarily as a one-hit wonder).
Winehouse is an exceptional talent. She has an ear for a good song and the good sense to hire Mark Ronson as her producer for Back to Black. She also has a near-unmatched skill at generating controversy, which keeps her in the news but may ultimately prevent her from scoring another Top 40 hit.
I'll keep listening and hoping for her success. If that's the case, I'll happily transmit Winehouse into a two-hit wonder.
But I'm not holding my breath for it to happen, especially since it has been five years since Back to Black was released.
Listen to Rehab by Amy Winehouse
Filed under: 2000s · Tags: 2007, Amy Winehouse, Best New Artist Grammy Award, Grammy Award, Marc Cohn, Mark Ronson, Record of the Year, Song of the Year