» 2000s » Jai Ho – A.R. Rahman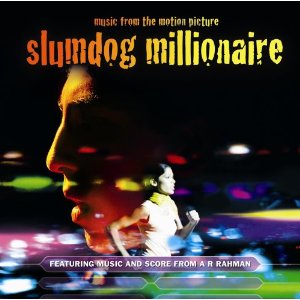 There aren't many one-hit wonders that have won both a Grammy Award and an Oscar. In fact, "Jai Ho" is pretty much it.
In 2008, Slumdog Millionaire was packing movie theaters with its crazy compelling story of a poor, illiterate kid who wins the Indian version of Who Wants to be a Millionaire . As the movie ends in an exciting rush of requited love and joy, you see the cast in a train station dancing and singing "Jai Ho."
It's a great scene that ends the movie on a high and unexpected note. People embraced the song and movie, taking this movie that was made for only $15 million to worldwide sales of more than $370 million. Along the way, "Jai Ho" hit #15 on the Billboard Top 40, making A.R. Rahman a one-hit wonder.
Listen to Jai Ho – A.R. Rahman
(NOTE: Videos may not work on iPad or iPod but WORK on computers. Try that!)

"Jai Ho" won a Grammy Award for the Best Song Written for a Motion Picture. Then, in 2009, it won an Academy Award for Best Original Song.
Click to hear other Grammy Award one-hit wonders
A Grammy. A top-20 hit song. And an Academy Award. A.R. Rahman, you can retire a proud and happy man. But of course, that's not enough for Rahman, one of India's most prolific and awarded composers of all time. So he has a full trophy cabinet of Grammy, Academy, Golden Globe and other awards, too.
Filed under: 2000s · Tags: 2008, academy award, Academy Award Best Original Song, Best Original Song Academy Award, Grammy Award, movie one hit wonder, movie soundtrack, movie soundtrack one-hit wonder, movie theme, Movies