» 2000s, Hip Hop » Charlene – Anthony Hamilton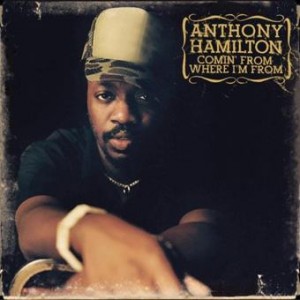 Neo-soul is a very good thing because I'm a sucker for classic soul music. The kind of music Aretha Franklin, Al Green and Marvin Gaye produced in the late 1960s and early 1970s. So any time I hear about a neo-soul artist, I quickly check them out.
Anthony Hamilton is one of my favorites. His second record titled Comin' from Where I'm From is a terrific, soulful collection of music that earned Hamilton's soulful voice three Grammy Award nominations in 2004 (Best Traditional R&B Vocal Performance, Best R&B Song (both for the title track "Comin' from Where I'm From"), and Best Contemporary R&B Album). Plus, he managed to wrangle a fourth nomination in in 2005 for Best Male R&B Vocal Performance for "Charlene."

Click to hear more Grammy Award one-hit wonders
"Charlene" is a slow jam that reached #19 on the Billboard Hot 100 in 2004 and turned Hamilton into a one-hit wonder. You can enjoy Hamilton's one-hit wonder and signature song below. And you ought to think seriously about picking up some Anthony Hamilton, including his third record titled Ain't Nobody Worryin'. If you like classic soul music, you'll adore Anthony Hamilton.
Interestingly, Hamilton has appeared on two one-hit wonders.
Charlene from 2004 and "'Po Folks" by Nappy Roots that hit #21 on the Billboard Hot 100 in 2002.
That makes Hamilton a two-time one-hit wonder.
Click to hear more hip-hop one-hit wonders
Mr. Hamilton, I salute you.
Listen to "Charlene"
Charlene – Anthony Hamilton
Watch "Charlene" by Anthony Hamilton
Filed under: 2000s, Hip Hop · Tags: 2004, Anthony Hamilton, ballad, Grammy Award, Hip Hop, hip hop one hit wonder, one hit wonder, Soul