» 1990s, Hip Hop » What It's Like – Everlast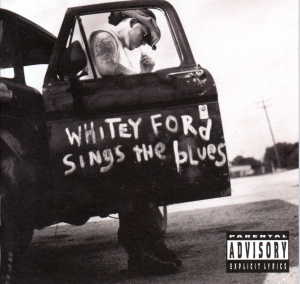 There are many things in this world I find more pleasurable than listening to "What It's Like" by Everlast.
Pulling hair from the back of my neck with hot wax
Sitting in an non-air conditioned car in July heat in a three-hour Los Angeles traffic jam–without moving
Watching a 24-hour video tribute to Vanilla Ice on VH1 Classic
Listening to the world's worst bagpipe/yodeler play Bob Dylan's "Lay Lady Lay" non-stop for 12 hours
I don't like "What It's Like" by Everlast. Never have and never will. To my ears it's a song that goes nowhere and does nothing interesting musically for five too-long minutes.
But I'm obviously wrong. Really wrong. Because Everlast's 1998 album Whitey Ford Sings the Blues was embraced by listeners and critics alike for its genre-bending fusion of hip hop beats and vocals with acoustic instruments.
Click to hear more of the worst one-hit wonders ever
"What It's Like" reached #13 on the Billboard Hot 100, which makes Everlast a one-hit wonder for both "What It's Like" and a one-hit wonder with his original band, House of Pain and "Jump Around." So that makes him a two-time, one-hit wonder. Pretty impressive stuff.
Click to hear more hip-hop one-hit wonders
The lyrics are interesting and well written. You could argue they are real and authentic. Based on real life. Based on the tough life.
Click to read "What It's Like" lyrics
But I've always hated this song. Hated it. Not sure if it's because I heard it too many times on the radio or if it just struck me as cliche. But it ranks right up there with my other most-hated song, "Rock You Like a Hurricane" by Scorpions. Obviously, both songs have legions of fans.
Am I right? Am I wrong? Weigh in and defend Everlast's honor. Because to my ears, "Jump Around" from House of Pain is a way better song. Much more mundane. Much more memorable. Much more fun.
But I could be wrong. Maybe I don't really know what it's like.
Listen to "What It's Like"
Filed under: 1990s, Hip Hop · Tags: 1998, Everlast, Hip Hop, hip hop one hit wonder, House of Pain, one hit wonder, two hit wonder, worst one hit wonders