» 1990s, Featured, Lists » VH1's 40 Greatest One-Hit Wonders of the '90s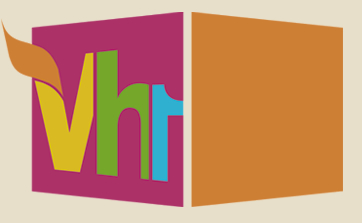 Vh1 has created a cottage industry around lists. Everything from the "100 Most Shocking Music Moments" to "The 40 Greatest One-Hit Wonders of the 90s." People tune in and remember those single great songs and moments from artists they may have forgotten.
My criteria for a one-hit wonder is described in the article "What's a One-Hit Wonder" and differs from VH1 in one big way: I only count artists who hit the Billboard Top 40 once. A quick scan of the Vh1 list below reveals a much more liberal approach that allows two-hit wonder artists like Vanilla Ice ("Ice Ice Baby" and "Play That Funky Music"), EMF ("Unbelievable" and "Lies") and Gerardo ("Rico Suave" and "We Want the Funk").
But you're not here for some long-winded diatribe on what is and isn't a one-hit wonder. You're here for the songs and there are plenty of cherry, happy, silly, awesome songs listed below. So forget semantics and long live the '90s.
For the record, my favorite one-hit wonder of the 1990s is "You Get What You Give" by New Radicals. Love it!
You may also enjoy VH1's 100 Greatest One-Hit Wonders of the 1980s.
VH1's 40 Greatest One-Hit Wonders of the '90s
40. Whoomp There It Is – Tag Team
39. I Touch Myself – Divinyls
38. How Do You Talk To An Angel – The Heights
37. Bitch – Meredith Brooks
36. Bad Boys- Inner Circle
35. Sex & Candy – Marcy Playground
34. You Gotta Be – Des'ree
33. I'm Gonna Be (500 Miles) – Proclaimers
32. MyBabyDaddy – B-Rock & The Bizz
31. Mmmm Mmmm Mmmm – Crash Test Dummies
30. Bitter Sweet Symphony – The Verve
29. Lullaby – Shawn Mullins
28. Flava In Ya Ear – Craig Mack
27. Achy Breaky Heart – Billy Ray Cyrus
26. Mambo #5 (A Little Bit Of….) – Lou Bega
25. The Impression That I Get – The Mighty Mighty Bosstones
24. Feed The Tree – Belly
23. What Is Love – Haddaway
22. Walking In Memphis – Marc Cohn
21. Legend Of A Cowgirl – Imani Coppola
20. Good Vibrations – Marky Mark & the Funky Bunch
19. Steal My Sunshine – Len
18. Unbelievable – EMF
17. Informer – Snow
16. Jump – Kris Kross
15. No Rain – Blind Melon
14. Rump Shaker – Wreckx-N-Effect
13. Cotton Eye Joe – Red-Nex
12. The Humpty Dance – Digital Underground
11. You Get What You Give – New Radicals
11. One Of Us – Joan Osborne
9. Jump Around – House Of Pain
8. Barely Breathing – Duncan Sheik
7. Ice Ice Baby – Vanilla Ice
6. Closing Time – Semisonic
5. Tubthumping – Chumbawamba
4. Macarena – Los Del Rio
3. Rico Suave – Gerardo
2. I'm Too Sexy – Right Said Fred
1. Baby Got Back – Sir Mix-A-Lot
Filed under: 1990s, Featured, Lists · Tags: 1990s one hit wonder, 90s one hit wonder, Chumbawamba, Chumbawumba, Closing Time, Digital Underground, Good Vibrations, Haddaway, I'm Too Sexy, Los Del Rio, Macarena, Marc Cohn, Marky Mark and the Funky Bunch, Right Said Fred, Semisonic, Tag Team, The Humpty Dance, Tubthumping, Vh1 Greatest one Hit Wonders of the 1990s, Walking in Memphis, What is Love, Whoomp! There It Is