» 1990s » Tubthumping – Chumbawamba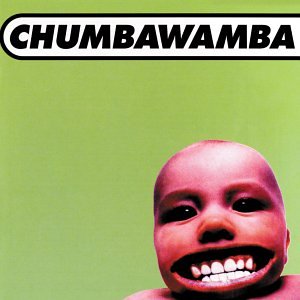 Pure subversive silliness, this one. "Tubthumping" has to be one of the most unexpected one-hit wonders ever since it came from British band, Chumbawamba, that prides itself on embracing social disruption, anarchy and anti-authoritarianism with some well-placed commentaries on contemporary society's addiction to consumerism.
In other words, they like to stick it to the man.
So the fact that "Tubthumping" (also known as "I Get Knocked Down") is such a poppy rush of music with a singalong chorus has to qualify it as one of the great subversive acts of 21st Century pop music. The song, released on EMI Records, hit #1 in Australia and New Zealand, #2 in the United Kingdom and #6 on the Billboard Top 40 and transformed Chumbawamba into a one-hit wonder. All this from a band whose first EP was titled: Pictures of Starving Children Sell Records: Starvation, Charity and Rock & Roll Lies and Traditions by Chumbawumba.
"Tubthumping" is pure silliness and, depending on your viewpoint and current level of inebriation, one of the greatest or most annoying songs ever. For instance, VH1 named "Tubthumping" #5 on their list of the 40 Greatest One-Hit Wonders of the 1990s.
AOL Radio pegged the song at #35 on their list of the 100 Worst Songs Ever and Rolling Stone Magazine lists "Tubthumping" at #12 on their list of the 20 Most Annoying Songs. Some might even peg this novelty song as one of the all-time worst one-hit wonders. But I wouldn't.
Click to hear more of the worst one-hit wonders
Listen to Tubthumping by Chumbawamba
http://youtu.be/E-Ri4FIjR-U
"Tubthumping" is all that and more. Perfectly obnoxious and memorable at the same time. Best of all, if a band wanted to make a statement about blatant consumerism, what better way than to write a song that millions of people embrace and then donate much of the proceeds from sales of that record to your favorite Leftist causes? That's exactly what Chumbawamba did.
It's like anarchy meets capitalism. And you thought "Tubthumping" was only about picking "a lager drink or a whiskey drink."
Buy Tubthumping by Chumbawamba
Filed under: 1990s · Tags: 1997, British band, British one-hit wonder, Chumbawamba, novelty hit, novelty song, Tubthumping