» 1990s » The Humpty Dance – Digital Underground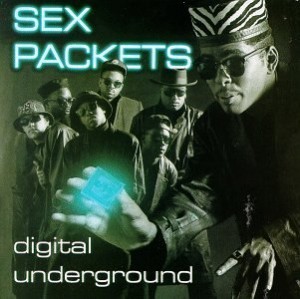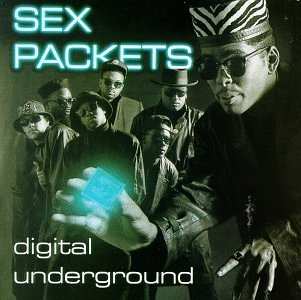 By the standards of TopOneHitWonders.com, "The Humpty Dance" is NOT a one-hit wonder.
I'm sure you think Digital Underground only had a single song reach the Billboard Top 40.
I know that VH1 named "The Humpty Dance" the 12th Greatest One-Hit Wonder of the 1990s.
If I give you a quiz right now to name Digital Underground's SECOND Top 40 hit, you will likely draw a blank (I did as well and it took some serious Googling to confirm that Digital Underground did indeed have a second Top 40 hit).
The criteria for TopOneHitWonders.com is simple: a one-hit wonder is an artist or group that only hits the Billboard Top 40 one time in their career.
Others disagree and definitions abound. A one-hit wonder could be an artist who places a single song on the Billboard Hot 100 (too broad). Or a one-hit wonder can be an artist where you only remember a single song even if they had multiple Top 20, Top 40 or Hot 100 hits (too broad and confusing).
By most standards, "The Humpty Dance" qualifies as a one-hit wonder because it's the only song 99 percent of the free world recognizes by Digital Underground.
But then there is "Kiss You Back" that reached #40 on the Billboard Top 40 in 1992. And that disqualifies "The Humpty Dance" and Digital Underground from being a one-hit wonder and transforms the band into the slightly more common two-hit wonder.
Listen to "Kiss You Back" by Digital Underground
http://youtu.be/eG5sa-BeLbU
Remember that one? Didn't think so.
But I guarantee you remember and likely adore "The Humpty Dance." It's one of the greatest hip-hop one-hit wonders ever (even if it isn't). It's one of the most charming songs ever. The image of lead singer Shock G's alter-ego "Humpty Hump" with the Groucho Marx nose was exceptional then and now. This was the era when hip hop was full of humor and whimsy, which was a huge contrast to the gangsta rap of NWA or Public Enemy.
"The Humpty Dance" is about as serious as "Da Butt" by E.U. (Experience Unlimited) or "Just a Friend" by Biz Markie. In other words, not very.
Click to hear more hip-hop one-hit wonders
Two pieces of trivia for you:
1. Tupac Shakur performed with Digital Underground BEFORE his solo career
2. The Humpty Dance drum track/beat has been sampled in more than 50 songs
Listen to The Humpty Dance by Digital Underground
VH1 ranked "The Humpty Dance" number 30 on VH1's 100 Greatest Songs of Hip Hop. They also named the song number 65 on VH1's 100 Greatest Songs of the 90s. And, as mentioned earlier, they place it at number 12 on the 40 Greatest One-Hit Wonders of the 90s.
Had it not gone up against the massively popular "U Can't Touch This" by MC Hammer, "The Humpty Dance" likely would have won for Best Rap Video at the 1990 MTV Video Music Awards.
The song sounds as good today as it did back in 1990. And whether you call Digital Underground one-hit or two-hit wonders doesn't much matter to me. Just keep playing what is easily one of the best hip-hop songs of all time. At least one of the most charming and unique.
Buy The Humpty Dance by Digital Underground
Filed under: 1990s · Tags: 1990, 1990s one hit wonder, Biz Markie, Da Butt, Digital Underground, E.U., Experience Unlimited, Hip Hop, hip hop one hit wonder, hip hop one hit wonders, Just a Friend, rap one hit wonder, The Humpty Dance, Vh1 Greatest one Hit Wonders of the 1990s