» 1980s » Wondering Where the Lions Are – Bruce Cockburn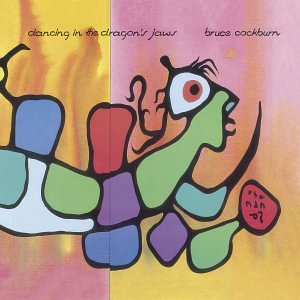 While many artists hit the Billboard Top 40 with their first release and just as quickly disappear into one-hit wonder oblivion, some artists have long distinguished careers that lead to critical acclaim, cult fame and even a small fortune. And yes, those artists can also notch their own one-hit wonders in the process.
Canadian singer-songwriter Bruce Cockburn's songs have been covered by artists as diverse as Barenaked Ladies, Jimmy Buffett, Ani DiFranco, Michael Hedges and The Jerry Garcia Band. But if you ask most of your friends if they can hum a few bars from their favorite Bruce Cockburn song, they'll look at you with a blank expression and say, "Bruce Cock-who?"
Play a few bars of "Wondering Where the Lions Are" and see if they may remember. You might be surprised.
Listen to Wondering Where the Lions Are by Bruce Cockburn
Cockburn's flirtation with Top-40 fame happened in 1980 when "Wondering Where the Lions Are" from the album Dancing in the Dragon's Jaws reached #21 on the Billboard Hot 100. Although Cockburn reached #88 in 1984 with "If I had a Rocket Launcher," a political song many alternative music listeners may remember, his chart run was finished.
But respect for Cockburn remains. After 29 albums and a 50-year career that started in the 1960s, he deserves it.
Listen to more Canadian one-hit wonders
Filed under: 1980s · Tags: 1980, 1980s one hit wonder, Canada, Canadian, Canadian one-hit wonder, singer songwriter