» 1980s, Lists » Sirius XM 80s on 8 Top 40 Turkeys of the 1980s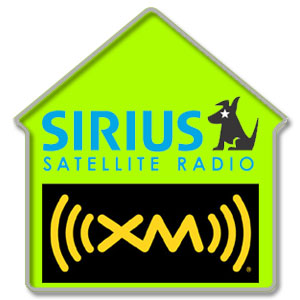 Now for a list of 80s songs that are simultaneously awful and awesome and include a plethora of one-hit wonders (Bob and Doug McKenzie, Bertie Higgins, Taco) along with a gaggle of hits by artists who loaded the Billboard Top 40 with songwriting fodder for years (Paul McCartney, Starship, Olivia Newton John).
During the Thanksgiving weekend of 2011, SiriusXM's 80s on 8 station played their Top 40 "Turkeys" of the 1980s. Alan Hunter, Mark Goodman, Nina Blackwood and everyone's favorite VJ, Martha Quinn, counted down the hits, which they never really defined as the "worst" of the 1980s but they definitely didn't consider these songs the "best" of the 1980s either. So they called them "Turkeys" in honor of Thanksgiving. As Nigel Tufnel from Spinal Tap once said in the 1980s cult classic This is Spinal Tap, "There's a fine line between stupid and clever."
SiriusXM 80s on 8, this is a mostly stupid list with a really stupid title. But it pulled in listeners and was great background for a four-hour roadtrip so I thank you for your time and efforts. I was quite pleased to note that I had written about virtually every one of these one-hit wonders long before this list was created. Perhaps that means I have a great ear for really bad songs. Or maybe these really bad songs are really that awesome. You be the judge since many of the one-hit wonders on this list are accompanied by links to more details about the songs. So click away and enjoy the countdown and share your opinions: are these really the biggest turkeys of the 1980s?
Now, on with the countdown.
Sirius XM 80s on 8 Top 40 Turkeys of the 1980s
Note: All songs in italics are legitimate one-hit wonders by artists who only reached the Billboard Top 40 one time in their career.
40. Total Coelo – I Eat Cannibals (one-hit wonder but did not reach Billboard Top 40)
39. Skid Row – 18 & Life
38. Men Without Hats – Pop Goes The World (Men Without Hats is a two-hit wonder; their other hit is "The Safety Dance")
37. Bob & Doug Mckenzie – Take Off
36. Starship – We Built This City
35. A Flock Of Seagulls – I Ran
34. Bertie Higgins – Key Largo
33. Paul Hardcastle – 19
32. Rebbie Jackson – Centipede
31. Vapors – Turning Japanese
30. Rick Astley – Never Gonna Give You Up
29. Air Supply – Making Love Out Of Nothing At All
28. Olivia Newton-John – Xanadu
27. Frank & Moon Zappa – Valley Girl
26. Frankie Smith – Double Dutch Bus
25. Diesel – Sausalito Summernight
24. Eddie Murphy – Party All The Time (Eddie Murphy is a two-hit wonder)
23. Bangles – Walk Like An Egyptian
22. Poison – Talk Dirty To Me
21. Murray Head – One Night In Bangkok (Murray Head is a two-hit wonder)
20. Oak Ridge Boys – Elvira
19. Lindsey Buckingham – Holiday Road
18. Bow Wow Wow – I Want Candy
17. Buckner & Garcia – Pac Man Fever
16. Oran Juice Jones – The Rain
15. Bobby Mcferrin – Don't Worry, Be Happy
14. Toni Basil – Mickey
13. Boy's Don't Cry – I Wanna Be A Cowboy
12. Charlene – I've Never Been To Me
11. Ray Parker Jr. – Ghostbusters
10. Kenny Rogers & Dolly Parton – Islands In The Stream
9. Milli Vanilli – Blame It On The Rain
8. Chicago Bears – Superbowl Shuffle
7. Europe – The Final Countdown
6. Pseudo Echo – Funkytown
5. Andy Taylor – Take It Easy
4. Baltimora – Tarzan Boy
3. Paul McCartney – Ebony And Ivory
2. Great White – Once Bitten, Twice Shy
1. Taco, "Puttin On The Ritz
Filed under: 1980s, Lists · Tags: 1980s, 1980s 1 hit wonder, 1980s one hit wonder, 1980s one hit wonders, Andy Taylor, Baltimora, Bertie Higgins, Bob and Doug McKenzie, Buckner and Garcia, Centipede, Diesel, Funkytown, Italian, Key Largo, Mickey, novelty hit, novelty song, one hit wonder, one hit wonders lists, Pac Man Fever, Pop, Pseudo Echo, Puttin' on the Ritz, Rebbie Jackson, Sausalito Summernight, SiriusXM, SiriusXM 80s on 8, Taco, Take It Easy, Take Off, Tarzan Boy, The Vapors, Toni Basil, Turning Japanese, worst one hit wonders