» 1980s » Set Me Free – Utopia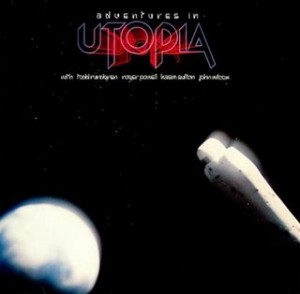 "Set Me Free" is one of those songs that sounds like a hundred early '80s bands. But if you asked 100 people, 99 of them would never guess that the band with the #27 Billboard hit in 1980 is Utopia, the brainchild of wunderkind producer, Todd Rundgren.
Rundgren himself is no one-hit wonder. In fact, he's hit the top 40 five times as a solo artist. The song you likely know is "Hello It's Me" from 1975, which reached #5. You might also know "Bang the Drum All Day" from 1983. It still gets played in basketball arenas to rev. up the crowd (I don't want to work/I want to bang on the drum all day). Does that ring a bell?
But today we're talking about Utopia. When I first heard "Set Me Free" I thought to myself, "That's Styx's latest single." It was 1980 and I was still a rabid Styx fan. "Mr. Roboto" had not completely sullied their reputation quite yet.  Oh the horrors and pain the Kilroy Was Here album caused Styx fans in early 1983.
But it wasn't Styx but rather this quirky, little arty band called Utopia. I bought the Adventures in Utopia album but never really loved it. I did love "Set Me Free" however.
Listen to "Set Me Free" by Utopia
utopia-set-me-free.mp3
Utopia recorded and toured between 1973 and 1986. If you watched early MTV, you might remember their video for "Feet Don't Fail Me Now" with the band members dressed as insects.
Listen to "Fee Don't Fail Me Now" by Utopia
utopia-feet-don't-fail-me-now.mp3
Early MTV was a wonderful, weird thing. So was "Set Me Free," a pitch-perfect 1980s one-hit wonder. Also, "You Get What You Give" by New Radicals has a clear 1970s Utopia vibe. Click the link and decide for yourself if it doesn't have some serious power pop chops.
Filed under: 1980s · Tags: 1980, New Radicals, Power Pop, Powerpop, Rock, Todd Rundgren, Utopia, You Get What You Give