» 1980s » Rush Hour – Jane Wiedlin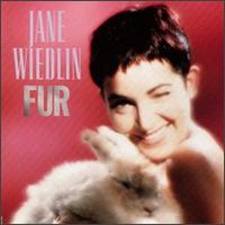 I adore this song. Truly adore it.
It's a pop song that is so fluffy, so bouncy, so sugary sweet, it's like diving into a marshmallow-filled pool that floats on the top of a hot chocolate ocean.
Seriously. This song could require a trip to the dentist.
Jane Wiedlin was always the cutest Go-Go (apologies to Belinda Carlisle who was always the best looking Go-Go). Wiedlin was also the guitar-playing, songwriting genius behind the Go-Go's greatest hit, "Our Lips Are Sealed."
When Jane went solo in 1984, she released "Blue Kiss," which is another ridiculously effervescent pop song that should have reached much higher on the charts, but didn't. I adore that song too.
Critics didn't love that record so much. Neither did Go-Go's fans. People complained about her thin voice. The only-average songwriting and the over-produced 1980s sound.
I can't blame them. Wiedlin isn't famous for her voice because, frankly, it's not that good. But it is infectious, and if you can get away from expectations that she is going to nail difficult high notes, sustain melodies with great power or simply demonstrate lots of range, you may find it grows on you. Like a fungus. A good fungus, to be clear.
Listen to Rush Hour by Jane Wiedlin
"Rush Hour" is from Wiedlin's second album, titled, Fur, which sports a silly anti-fur anthem, titled, well, "Fur."
But "Rush Hour" is the star of the show. It's a song so joyous, it was the lead-off track from a holiday CD I distributed to friends back in the late 1990s titled Perfect Pop Songs. "Rush Hour" reached #9 on the Billboard Top 40 in 1988 making Jane Wiedlin a one-hit wonder. It's just as great today, but also a nearly forgotten one-hit wonder.
That's a shame, because I can only echo the chorus when I write, Jane, "Oooh you send me."
Filed under: 1980s · Tags: 1980s one hit wonder, 1988, forgotten one-hit wonder, Jane Wiedlin, Rush Hour, The Go Gos