» 1980s, Lists » One Hit Wonders of 1982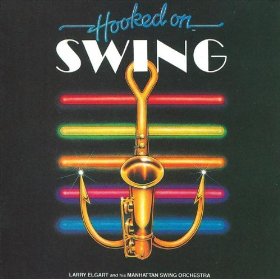 Looking back, it's obvious that 1982 was a transition year as pop music tastes swung wildly from new wave fun ("Tainted Love" by Soft Cell and "Love Plus One" by Haircut 100) to novelty hits ("Take Off" by Bob and Doug McKenzie featuring Geddy Lee of Rush and "Pac-Man Fever" by Buckner and Garcia").
Two classical songs ("Chariots of Fire Theme" and "Hooked on Classics") and one big-band song ("Hooked on Swing") also reached the top 40.
"Hooked on Swing" is essentially warmed-over big-band music with a disco beat. It is truly awful.
Indeed, it was a strange time to listen to the radio.
The biggest song of the year was "Eye of the Tiger" by Survivor from Rocky III.
Ultra-sensitive ballads were still in the mix. Sneaker hit #34 with their enduring Toto meets Electric Light Orchestra-sounding "More Than Just the Two of Us." Charlene delivered the ridiculously sentimental "I've Never Been to Me" that features the spoken-word section with the following lyrics:
Hey, you know what paradise is?
It's a lie
a fantasy we created about people and places
as we like them to be
but you know what truth is?
it's that little baby you're holding
and it's that man you fought with this morning
the same one you are gonna make love to tonight
that's truth that's love
Toni Basil released the cheerleader anthem/singalong "Mickey." And mega-selling rock band Rush notched their only appearance in the top 40 with "New World Man" from Signals.
1982 is also the year that Ozzy Osbourne bites the head off a bat during a performance, launching one of the great rock legends of all time. Sadly, a few months later Ozzy's wunderkind guitarist, Randy Rhodes, is killed when his airplane buzzes Ozzy's tour bus, then crashes into a house and bursts into flames killing everyone on board. And yet another rock legend is born.
Oh yeah, and a little album named Thriller by a guy from Indiana named Michael Jackson was released in November of 1982. It's only the biggest album of all time with more than 100 million copies sold worldwide.
But what I really care about are the one-hit wonders of 1982. It was a good year for one-hit wonders with 34 bands hitting the Billboard Top 40 for their first and only time. In the mix are two number one songs: "Mickey" by Toni Basil and "Chariots of Fire" by Vangelis.
So, without further ado, here is a list of one-hit wonders from 1982.
Click to see more lists of 1980s One-Hit Wonders
Hear the One-Hit Wonders of 1982

List of 1982 One-Hit Wonders
Filed under: 1980s, Lists · Tags: 1980s one hit wonder lists, 1982, Geddy Lee, hooked on classics, Hooked on Swing, Michael Jackson, Mickey, novelty song, one hit wonders lists, pac-man, Rush, soft cell, tainted love, Toni Basil