» 1980s » Lovergirl – Teena Marie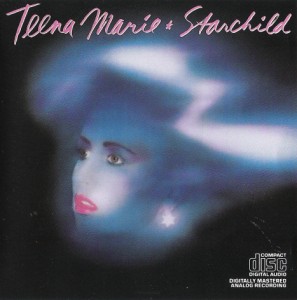 Soulful singer Teena Marie died today, December 26, 2010. This woman had great pipes and was often described as a "black voice trapped in a white woman's body."
Technically, she is a two-hit wonder. Her first top 40 hit on the Billboard charts is "I Need Your Lovin'" from 1981. If you remember that song, you deserve extra credit on the one-hit-ometer.
The song people remember from Teena Marie is "Lovergirl" from 1984. This was her highest-charting hit ever, reaching #4 in 1984.
Click to read Lovergirl Lyrics
So Teena Marie is a two-hit wonder but we're honoring her as a one-hit wonder on the evening of her passing.
So who was Teena Marie? Well, during a career that began in 1979, she released 13 studio albums, 7 compilation albums, and 30 singles. The results? Two gold albums. Two platinum records. Six albums on the Billboard Top 40.
Impressive work.
Throw in four Grammy nominations and the fact that she was the protege and one-time lover of Rick James who unleashed "Superfreak" on the world in 1981 (and the basis of "You Can't Touch This" by M.C. Hammer in 1990) and you have a solid career that never quite made Teena Marie a household name but did translate to lots of respect in the music world.
Today, one month after she suffered a grand mal seizure, she died in her sleep at her home where she was discovered by her daughter.
Teena Marie was 54-years-old.
Listen to Lovergirl by Teena Maria
Listen to I Need Your Lovin' by Teena Marie
Filed under: 1980s · Tags: 1984, M.C. Hammer, Rick James, RIP, two hit wonder, two time one hit wonder