» 1980s » Goin' Down – Greg Guidry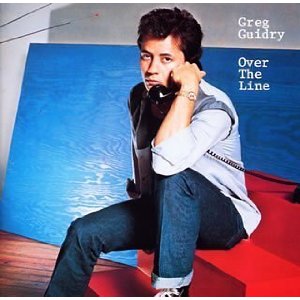 If you confuse "Goin' Down" by Greg Guidry for The Little River Band, don't be embarrassed. Just go with it.
You could also mistake "Goin' Down" for something from Ambrosia, Climax Blues Band, Player, the Doobie Brothers or "Steal Away" by two-hit wonder Robbie Dupree.
Big harmonies.
Smooth, soulful voice.
Indistinct vocals.
And by indistinct I mean you encounter the problem mentioned above that makes it virtually impossible to determine who is actually singing the song. That's not a good thing, but Guidry isn't the only singer who ever sounded like a bunch of other artists. Remember the Grammy Award-winning band Toto? Can you name their three lead singers? Even more difficult, can you tell me which of their three singers is singing "Rosanna" vs" I'll Be Over You" vs. "Hold the Line."
I rest my case.
If you're still curious, the answer is Bobby Kimball and Steve Lukather on the hits, and David Paich as singer and songwriter.
Listen to Goin' Down by Greg Guidry
Something about early 1980s soft rock makes me think about California. In fact, it seems like nearly every song of this type must have been recorded in the same studio, at the same time, with the same musicians, the same year and the exact same time.
But they weren't.
They just sound alike. That's a good thing if you like that sound.
That's a very bad thing if you hope for a long extended career in the music industry.
Perhaps that's why you likely have no idea who Greg Guidry is today. In my mind, he always had more of a baseball player name than a rock star vibe. Like Greg could have easily replaced Davey Lopes at second base for the Los Angeles Dodgers circa 1982. Or slugger Greg Luzinski of the Philadelphia Phillies in the 1970s.
But he didn't. Greg was a singer-songwriter who penned hits for two-hit wonders, Climax Blues Band and Robbie Dupree, among others. Perhaps that's where that soft-rock vibe emerged.
"Goin' Down" reached #17 on the Billboard Top 40 in 1982 making Greg Guidry a one-hit wonder.
Sadly, although Guidry continued to write music and perform, he didn't release another record until 2000 and he committed suicide in 2003.
Filed under: 1980s · Tags: 1982, breezy, Doobie Brothers, Robbie Dupree, singer songwriter, Soft Rock, Toto