» 1980s, Hip Hop » Friends – Eric B. & Rakim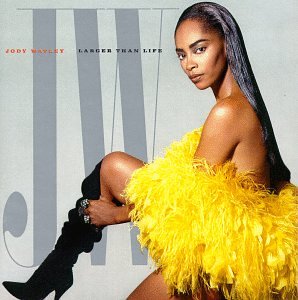 This is a strange one.
"Friends" first appeared on Jody Watley's second album, Larger than Life and was one of four singles that reached the Billboard Hot 100.
I owned this record and listened to it a bunch. I wasn't alone because it sold more than four million copies around the globe.
At this point, Watley had already placed three songs in the Billboard Top 10 and landed the Best New Artist Grammy Award in 1987. So she was nothing close to a one-hit wonder.
But the rapper/producers Eric B. and Rakim were and "Friends" is known as the first pop song to feature a rapper on the bridge, something bands like TLC and hundreds of other successful hip-hop bands made standard practice in the 1990s and beyond.
Click to hear more hip-hop one-hit wonders
But this was 1989, and Rakim's rap was striking and, for some listeners, shocking. Many hip-hop historians still consider Rakim one of the greatest (if not the greatest) MC of all time. The man can drop a great line and rap any time.
So when "Friends" reached #9 on the Billboard Top 40, Eric B. & Rakim became one-hit wonders.
I'm not sure I'm completely comfortable with the designation of these boys as one-hit wonders. But I know I loved the song back in the late 80s. In fact, it still sounds fresh today (although the big drums and keyboard sounds are a bit dated…then again, that may be the song's charm).
Regardless, Jody Watley's Larger than Life is a solid, late-'80s New Jack Swing/hip-hop record. And if you're looking for great late-80s hip-hop, look no further than Eric B & Rakim's Paid in Full from 1987.
Listen to Friends by Eric B. & Rakim and Jody Watley
http://youtu.be/DhmD87AkKDo
Filed under: 1980s, Hip Hop · Tags: 1989, Eric B. and Rakim, Hip Hop, hip hop one hit wonder, Jody Watley, Marrs, New Jack Swing, Paid in Full, Pump Up the Volume, rap, rap one hit wonder