» 1980s » Everybody's Got to Learn Sometime – The Korgis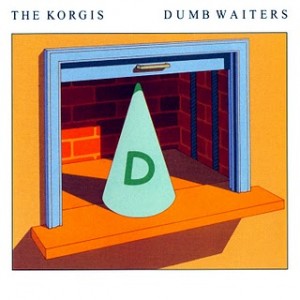 Want lushly orchestrated ballads?
Then you need The Korgis, a band of Brits who hit the Billboard Top 40 in 1980 thanks to their one and only American hit, "Everybody's Got to Learn Sometime."
Released on the band's second album, Dumb Waiters, "Everybody's Got to Learn Sometime" reached #5 in the United Kingdom and #18 on the Billboard Top 40.
Remarkably, it hit #1 in France and Spain, #3 in Germany and Netherlands and #18 in Australia.
What does it all mean? I guess us Americans and our fellow Australians don't appreciate a one-hit wonder ballad as much as listeners in other countries. Based on stereotypes alone, the Aussies are surely not the sensitive lot.
Listen closely to the song and it is clearly the work of a British band. Perhaps it's the keyboards or the gentle delivery, but it feels quite upper crust and stately compared to the more blatant one-hit wonder ballad styles of American bands and songs like "When I'm With You" by Sheriff or "More Than Words Can Say" by Alias. In fact, it's more like the style of "More Than Just the Two of Us" by Sneaker. Now that's one lush early '80s ballad.
No more hits followed, but in small circles, The Korgis remain a popular band and a great example of British one-hit wonders.
Listen to Everybody's Got to Learn Sometime by The Korgis
Buy Everybody's Got to Learn Sometime by The Korgis
Filed under: 1980s · Tags: 1980, Alias, ballad, Ballads, British, British one-hit wonder, More Than Just the Two of Us, More Than Words Can Say, one hit wonder love song, one-hit wonder ballad, Sheriff, Sneaker, When I'm With You