» 1980s, 2000s » Adam Yauch of Beastie Boys Dead at 47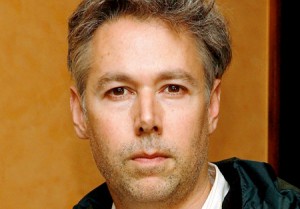 Adam Yauch of seminal hip-hop band Beastie Boys has died at the age of 47.
Yauch had fought cancer since 2009 and did not appear with the Beasties when they were inducted into the Rock 'n' Roll Hall of Fame in April 2012.
His death was announced by Russell Simmons who signed the Beasties to their first label deal.
"GlobalGrind is confirming this very sad news," said Simmons. "One of our heroes, Adam Yauch aka MCA of the Beastie Boys has passed this morning after a long bout with cancer. Our prayers go out to the family of Adam and the entire Beastie Boys crew."
If you haven't followed the Beastie Boys career, you might think they are a one-hit wonder for their 1987 breakthrough hit "(You Gotta) Fight for Your Right to Party."
The video was a big hit on MTV and ended up as the band's highest-charting single when it reached number 7 on the Billboard Top 40 in 1987.
But the three-man band actually charted three times on the Billboard Top 40. Their other charting singles were "Hey Ladies" from 1989 (peak position #36) and "Intergalactic" from 1998 (peak position #28).
Beastie Boys formed in 1979 and released seven studio albums and thirty-five singles.
Remaining members of the band include Michael "Mike D" Diamond and Adam "Ad Rock" Horowitz. It's unknown whether the band will continue without Yauch.
Listen to (You Gotta) Fight for Your Right to Party by Beastie Boys
Listen to Intergalactic by Beastie Boys
Buy Beastie Boys Music
Filed under: 1980s, 2000s · Tags: Adam Yauch, Beastie Boys, dead rock star, Hip Hop, MTV, R.I.P., rap, Rest in peace, RIP, You Gotta Fight for your Right to Party