» 1980s, Videos » 80s One Hit Wonders – An 80′s Music Video Compilation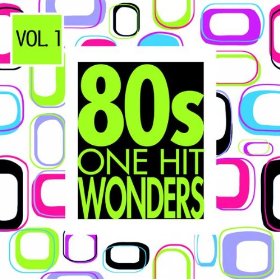 MTV had a massive impact on music in the 1980s. It was a huge factor in many obscure bands hitting the Billboard Hot 100 charts and scoring their only top 40 hit.
New wave. New romantic. Silly ballads. Rockin' anthems. It's all here in this compilation of video hits from singers and bands from the 80s that only had one major hit in the United States (of course, they might have been more popular in Europe, Australia, England, etc.).
Enjoy these clips from Aldo Nova, Benny Mardones, Danny Wilson, After the Fire, Kajagoogo, Midnight Oil, GTR and more.


Filed under: 1980s, Videos · Tags: 1980s, 80s, After the Fire, Aldo Nova, Benny Mardones, Compilation, Danny Wilson, GTR, Hit, icicle works, kajagoogoo, Midnight Oil, Music, Ollie and Jerry, One, one hit wonder, Retro, videos, Waterfront, Wonders