» 1980s, Videos » 80s Music Hits That Are Remakes and Cover Versions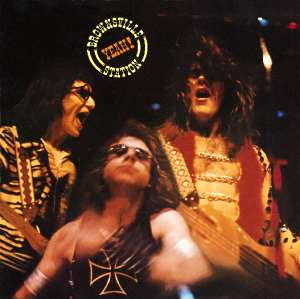 The 1980s were packed with cover versions of earlier hits. Sometimes these remakes were from one-hit wonder bands. Sometimes they're not.
For instance, "Venus" was originally recorded by Dutch band Shocking Blue. It was their only brush with the Top 40. Bananarama later covered Venus and turned it into a massive hit in the late 1980s.
Here's another example: Brownsville Station recorded "Smoking in the Boy's Room" for their 1973 album Yeah. That version hit #3 on the Billboard Hot 100. Motley Crue recorded a cover version in 1985 that hit #16 on the Billboard Hot 100 and was the band's first hit. Yes, we realize that Brownsville Station had another Top 40 hit with "Kings of the Party" when it reached #31 in 1974. But most people still think of the band as a 1970s one-hit wonder. Who are we to disagree.
Enjoy this heaping slab of 80s cover songs and hits. Plus the original clip along with it so you can compare and decide which version is best.


Filed under: 1980s, Videos · Tags: 1980s, 80s, Compilation, cover version, Hits, Mix, MTV, Music, Pop, Remakes, Retro, Shocking Blue, Songs, Venus, videos