» 1980s, Lists » 1984 One-Hit Wonders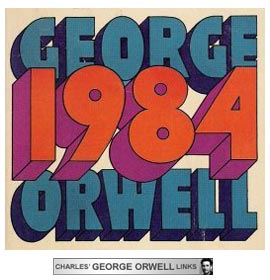 A quick glance at the one-hit wonders of 1984 and it's obvious new wave music (or modern music or alternative music) broke through in a big way in the year George Orwell and Apple computers made famous.
Of the 20 one-hit wonders from 1984, six of them were from new wave or alternative music bands ("99 Luftballoons" by Nena, "It's My Life" by Talk Talk, "My Ever Changing Moods" from Paul Weller and the Style Council, "Whisper to a Scream" by Icicle Works, "The Warrior" by Scandal and  "A Girl in Trouble (Is a Temporary Thing)." That's a huge percentage and the first sign that popular music was changing and evolving quickly. People who once discounted new wave and punk as silly British phenomenons in the early 1980s were now buying new wave records.
Who would have thunk it?
Of course, there was still room for good old rock 'n' roll. "We're Not Gonna Take It" by Twisted Sister proved yet again that a simple sing-along melody, a lot of makeup and black leather and a great MTV video could propel an otherwise pedestrian but hard-working band to the top. Dee Snider, we salute you.
We also find 1984's one-hit wonders particularly charming because it's the only year two members of Styx landed their only top 40 hits. Kilroy Was Here and the infamous "Mr. Robato" nearly killed Styx (disclaimer: Styx Grand Illusion was the first record I ever bought with my own hard-earned cash so I have a soft spot for this Chicago-based band). After Robato, Dennis DeYoung essentially left the band for his own solo career and charted with "Desert Moon." Guitar-playing Tommy Shaw countered with "Girls with Guns." Frankly, neither song is a must-have classic. But they did hit the charts.
The Footloose soundtrack made Kenny Loggins a household name and enabled Nancy Wilson (a multi-hit wonder with Heart) and Mike Reno (another multi-hit wonder with Loverboy) to record their duet, "Almost Paradise." Kids lapped that song up and it became a go-to last-dance choice at more high school proms than our math skills will allow us to calculate.
Novelty songs also got their due with "The Curly Shuffle" by Jump 'n' the Saddle Band. No, this is far from high art. This is far from a great song. But it is a catchy little ditty and there's a good chance it will churn through your head the rest of the day should you choose to listen (you've been warned).
All you eighties true believers, enjoy this list of one-hit wonders from 1984.
Hear the One-Hit Wonders of 1984
List of 1984 One-Hit Wonders
Filed under: 1980s, Lists · Tags: 1984, New Wave, one hit wonders lists, Pop