» 1970s » You Light Up My Life Songwriter Commits Suicide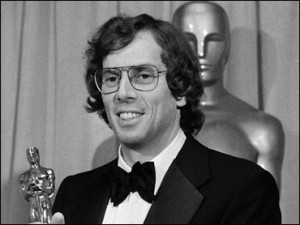 "You Light Up My Life" by Debby Boone was an inspirational love song and the biggest-selling song of 1977. In fact, it's one of the top-10 biggest-selling songs of all time according to Billboard Magazine.
Sadly, the life of "You Light Up My Life" songwriter Joseph Brooks wasn't quite as inspirational as the successful songwriter committed suicide on May 22, 2011. Brooks was facing 91 counts of rape, sexual abuse, criminal sexual act and assault by the Manhattan Supreme Court for allegedly luring young women into his home under the guise of auditions.
It's a sad end to a songwriter who penned one of the all-time most sentimental and sensitive ballads ever in "You Light Up My Life." That song spent 10 weeks as the #1 song in America and transformed Debby Boone into a one-hit wonder.
Click to hear "You Light Up My Life" by Debby Boone
It earned Brooks a Grammy Award for Song Of The Year, an Academy Award for Best Original Song, a Golden Globe Award and an American Society of Composers, Authors and Publishers Award.
Royalty checks were huge but obviously not enough. Brooks was 73.
Click to hear more Grammy Award one-hit wonders
Click to hear more Academy Award one-hit wonders
Filed under: 1970s · Tags: #1 hit, #1 song, 2011, academy award, Academy Award Best Original Song, Best Original Song Academy Award, Best Original Song Grammy Award, Billboard number one hit, Debby Boone, Grammy Award, number one song, singer songwriter, You Light Up My Life