» 1970s » Spring Rain – Bebu Silvetti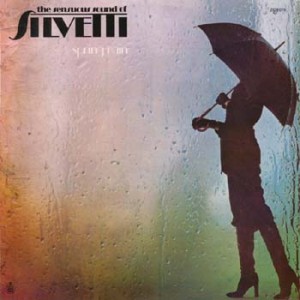 Some one-hit wonders are simply forgettable.
Some are awful.
A few are awful and forgettable.
It takes a special combination to be both awful and utterly forgettable. But "Spring Rain" by Silvetti (Bebu Silvetti if you're feeling formal) is just that kind of song.
Click to hear more of the worst one-hit wonders ever
What does it sound like? How about the background music to a cheesy 1970s movie you might catch on cable TV at three in the morning. I imagine a sharp-dressed couple jet-setting around the world in their Lear jet, Mercedes-Benz car and fashionable cars.
Actually, the more I think about it, "Spring Rain" would have been perfect as the theme song to the TV show Hart to Hart starring Robert Wagner and Stefanie Powers. Now that was a simply fabulous late 1970s/early 1980s disco-driven, good-guy-gets-bad-guy program.
Watch the Hart to Hart TV Show intro
Perhaps if "Spring Rain" would have been Hart to Hart's theme song, it might have charted higher than #39 on the Billboard Hot 100 in 1977. Nonetheless, it turned Silvetti into an instrumental one-hit wonder. Plus, I give it style points for being a disco one-hit wonder as well.
Click to hear even more shockingly awesome and bad instrumental one-hit wonders>
Listen to Spring Rain by Bebu Silvetti
Filed under: 1970s · Tags: 1977, disco, disco one hit wonder, Instrumental, instrumental one hit wonder, worst one hit wonders