» 1970s » Pop Muzik – M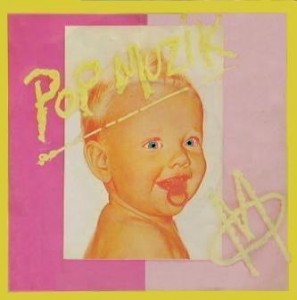 Perhaps the best thing about one-hit wonders is that they can be so silly and brilliant at the same time.
"Pop Muzik" by M manages to be a song about, well, nothing. Jerry Seinfeld would have been proud. I've included the lyrics below so you can delve deeply into their meaning.
But when it was released in 1979, "Pop Muzik" raced up the charts and became a number one song on the Billboard Top 40 for Robin Scott, the man behind the band called M. Like many one-hit wonders, M wasn't really a band but an idea, concocted in the studio and turned into musical magic. Or mania. Or masterpiece. Or mess.
Click to hear other Billboard number-one hit one-hit wonders
Love it, hate it, "Pop Muzik" is never forgettable.
The band rushed out a record titled New York, London, Paris, Munich. But people didn't care too much. They mostly bought the single and danced to it in the clubs.
Was it New Wave? Was it Pop? Was it Disco? Or was "Pop Muzik" merely subversive brilliance by a man who celebrated nothing besides people getting together to sing, dance and talk about pop music.
Shoobie doobie do wop
I wanna dedicate this
Pop pop shoo wop
Everybody made it
Shoobie doobie do wop
Infiltrate it
Pop pop shoo wop
Activate it
LIsten to "Pop Muzik" by M
"Pop Muzik" lyrics by M
Get up…
Get down…
Radio, video
Boogie with a suitcase
Your livin' in a disco
Forget about the rat race
Let's do the milkshake, sellin' like a hotcake
Try some buy some fee-fi-fo-fum
Talk about, pop musik
Talk about, pop musik
Shoobie doobie do wop
I wanna dedicate this
Pop pop shoo wop
Everybody made it
Shoobie doobie do wop
Infiltrate it
Pop pop shoo wop
Activate it
New York, London, Paris, Munich
Everybody talk about pop musik
Talk about, pop musik
Talk about, pop musik
Pop pop pop pop musik
Singing in the subway
Shuffle with a shoe shine
Fix me a molotov
I'm on the headline
Wanna be a gun slinger
Don't be a rock singer
Eenie meenie mynie moe
Tell me where you wanna go
Talk about, pop musik
Talk about, pop musik
Shoobie doobie do wop
Lyin' in the tree (?)
Pop pop shoo wop
Eenee meenie
Shoobie doobie do wop
(?)
Pop pop shoo wop
You know what I mean
Hit it…
Now you know what to say…
Talk about, pop musik
Pop pop pop pop musik
All around the world
wherever you are
dance in the street anything you like
do it in your car in the middle of the night
La la la la la la la la la
La la la la la la la
Dance in the supermart
Dig it in the fastlane
Listen to the countdown
They're playin' our song again
I can't get jumping jack
I wanna hold – get back (?)
Moonlight muzak (?)
Knick knack patty whack
Talk about, pop musik
Talk about, pop musik
Shoobie doobie do wop
It's all around you
Pop pop shoo wop
Gonna suround you
Shoobie doobie do wop
It's all around
Pop pop shoo wop
Hit it…
New York, London, Paris, Munich
Everybody talk about pop musik
Talk about, pop musik
Talk about, pop musik
Pop pop pop pop musik
Now… listen…
Talk about,
Pop pop pop pop musik

Filed under: 1970s · Tags: #1 hit, #1 song, Billboard number one hit, disco, M, New Wave, number one song, one hit wonder, Pop Muzik, Robin Scott, synthesizer, Synthpop