» 1970s » Morning Dance – Spyro Gyra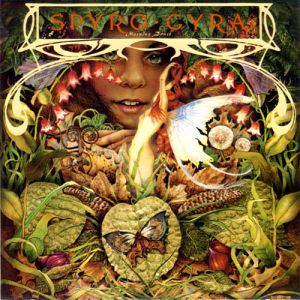 Smooth jazz gets a bad rap.
"It's not real jazz," people say.
"It's warmed-up elevator music," others claim.
"It's the music that spawned Kenny G and should be outlawed," jazz purists will say.
If you don't like the smooth jazz sounds created by artists like Dave Koz, Bob James and one-hit wonder artists like Candy Dulfer ("Lily Was Here") and Grover Washington Jr ("Just the Two of Us").
If you think jazz should demand your attention and shock you with its exotic chord progressions.
If smooth jazz simply puts your brain to sleep.
You probably won't love "Morning Dance" by Spyro Gyra.
Yet this completely innocuous, slightly tropical song became a breakout hit when "Morning Dance" by Spyro Gyra reached #24 on the Billboard Top 40 in 1979 making Spyro Gyra a one-hit wonder.
Listen to Morning Dance by Spyro Gyra
If you're old enough, you may remember "Morning Dance" from TV news programs in the 1970s. Or bumper music for AM radio shows about getting in touch with your sensitive side and moderated by hosts with exotic names like Miranda or Rhonda.
It's a 1979 example of an instrumental one-hit wonder.
Click to hear instrumental one-hit wonders
Spyro Gyra has played together since the 1970s and sold more than 10 million records. In terms of smooth jazz, they're one of the best. Although I contend if you've heard 3 Spyro Gyra albums of any vintage, you've pretty much heard them all.
But that doesn't mean their playing isn't solid. In fact, they been nominated and won multiple Grammy Awards over the years.
Click to hear more Grammy Award one-hit wonders
But their success proves that lots of people love smooth jazz. And "Morning Dance" has to be one of the all-time classics of the genre.
Buy Morning Dance by Spyro Gyra
Filed under: 1970s · Tags: 1979, Candy Dulfer, Grammy Award, Grover Washingon Jr., Instrumental, instrumental one hit wonder, Just the Two of Us, Lily Was Here, Morning Dance, Spyro Gyra