» 1970s » Me and Bobby McGee – Janis Joplin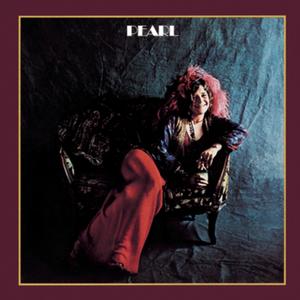 Here is another one-hit wonder by an artist you will swear had more chart hits. But "Me and Bobby" McGee" represents Janis Joplin's only flirtation with the Billboard Top 40.
Think about that for a moment; Janis Joplin, a woman who is widely regarded as one of the great all-time rocks singers and a cautionary tale about the perils of alcholism, is a one-hit wonder artist. Just like Lou Reed, The Grateful Dead, Rush, Kraftwerk and many other rock stars or influential artists who only hit the Top 40 one time.
But if you only hit the charts once, Joplin's approach is the best; she went all the way to number one.
The only problem? She was dead by the time it happened.
In the history of popular music, only seven other artists can make that claim of having one of their songs hit #1 on the Billboard Top 40:
Otis Redding with "Sittin' on the Dock of the Bay."
Me and Bobby McGee by Janis Joplin
Time in a Bottle by Jim Croce
(Just Like Starting Over by John Lennon
Hypnotize by The Notorious B.I.G.
Slow Motion by Juvenile featuring Soulja Slim
Lollipop by Lil Wayne featuring Static Major
Of all the rock honors one could ever amass, that's one that is better lived without. Literally.
Click to hear other Billboard number-one hit one-hit wonders
"Me and Bobby McGee" was written by Kris Kristofferson and first performed by Roger Miller (you remember "King of the Road" don't you?). Joplin recorded her own version of the song for her last record, Pearl, just a short time before she died from a heroin overdose in October, 1970. She was only 27.
"Me and Bobby McGee" by Janis Joplin reached #1 on the Billboard Top 40 in 1971 making Janis Joplin a one-hit wonder. Yep, Joplin only hit the Billboard Top 40 once with a posthumous number one single. The posthumous album, Pearl, has sold more than 4 million copies since its release in 1971. It's a very good record and I recommend you give it a spin.
Listen to Me and Bobby McGee by Janis Joplin
Buy Me and Bobby McGee by Janis Joplin
Filed under: 1970s · Tags: #1, #1 hit, #1 song, 1971, ballad, Billboard number one hit, Billy Swan, Grateful Dead, Janis Joplin, Kraftwerk, Kris Kristofferson, Lou Reed, Me and Bobby McGee, number one song, one-hit wonder ballad, Rush, The Grateful Dead