» 1970s » K-Jee – The Nite-Liters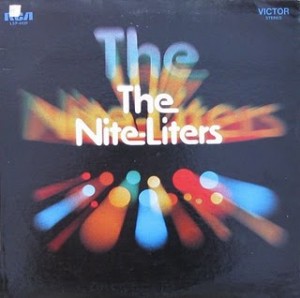 It's hard to express how much I love late 1960s and early 1970s funk music. James Brown and the JB's with Bootsy and Phelps Collins. Pure genius. Aretha Franklin's "Rock Steady" is absolute funk goodness. Some of the Stax/Volt music is fantastic (Booker T. and the MGs or "Whatcha See Is Whatcha Get" by The Dramatics). And from a pop perspective, Motown is nearly without equal in terms of perfectly written soul/pop songs.
In this era, there were hundreds of funk and soul bands plying their trade daily in clubs, stages and on Soul Train (where you could hear "TSOP (The Sound of Philadelphia)" by MFSB). If there was one era I wish I could have experienced as an audience member, this is it. Imagine watching bands like The Spinners, James Brown, Aretha Franklin, Marvin Gaye, The Temptations in packaged shows. So good. Sadly, that era ended when disco took over (funk bands still existed, they just were never as popular again).
That's an admittedly self-indulgent introduction to K-Jee by The Nite-Liters. So let's talk about this great little song you likely know from the Saturday Night Fever soundtrack. Recorded in 1971 by The Nite-Liters, this is a horn-heavy instrumental one-hit wonder. Play it now. Play it loud.
Ring a bell? That's because MFSB recorded the Nite-Liter's song in a near-note-for-note reproduction of this 1971 hit that reached #39 on the Billboard Top 40. Imagine that? They made the Top 40 by two positions. But that's all that matters. They became funky instrumental one-hit wonders. And "K-Jee" is an absolutely brilliant funky jam.
The Nite-Liters soon merged with an existing band called New Birth and continued their career as New Birth where they became two-hit wonders. Pretty impressive stuff. But not nearly as impressive as "K-Jee."
Click to hear more instrumental one-hit wonders
Listen to K-Jee by The Nite-Liters
Filed under: 1970s · Tags: 1971, Aretha Franklin, Instrumental, instrumental one hit wonder, MFSB, one hit wonder, Soul music, TSOP