» 1970s » Funky Nassau Part 1 – The Beginning of the End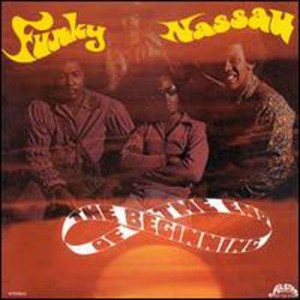 Three brothers on organ, bass and drums.
One buddy on bass.
One indelible and funky groove.
That's the formula for "Funky Nassau – Part 1" by The Beginning of the End. This tune by the four boys from Nassau, Bahamas was originally released on a local single that was picked up by Atlantic Records and repackaged and released on the 1971 record titled Funky Nassau.
"Funky Nassau Part 1" by The Beginning of the End reached #15 on the Billboard Top 40 in 1971 making The Beginning of the End a one-hit wonder.
The song has been sampled many times since then in hip hop records. But it's the original version here by the Munnings brothers with Fred Henfield on bass I'm celebrating today.
My favorite moment? When the instruments drop out and you hear the bassline kick in (bonus points for listeners with extra sharp ears who noticed the quote of James Brown's "Give It Up Or Turn It Loose". That's my all-time favorite JB tune, by the way).
Dance people, dance. Don't be afraid to get a little funky.
Listen to Funky Nassau Part 1 – The Beginning of the End
Filed under: 1970s · Tags: 1971, funk, Funky Nassau Part 1, Give It Up Or Turn It Loose, James Brown, The Beginning of the End