» 1970s » Almost Summer – Celebration featuring Mike Love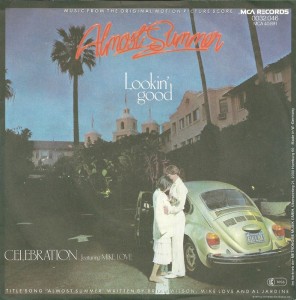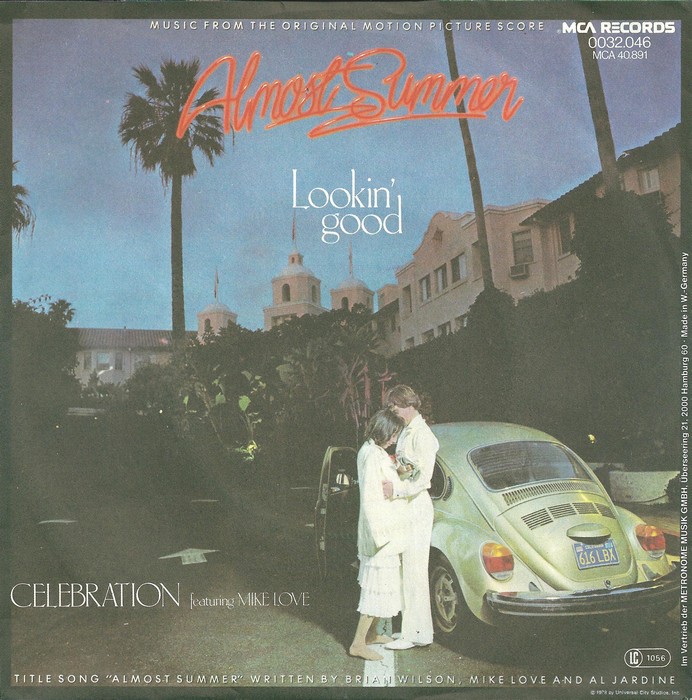 Going completely obscure here in honor of school's end and summer's beginning.
Today's one-hit wonder is "Almost Summer" by Celebration.
Not ringing a bell? I'm not surprised.
But if you listen closely, you'll hear what sounds pretty much like nearly every 1970s-era Beach Boys song.
The connection between Celebration and The Beach Boys is lead singer, Mike Love, who composed the song and fronted a studio band called Celebration.
"Almost Summer" is the title song to a completely forgotten summer popcorn flick titled Almost Summer that is known for three things:
1. It starred late comedian Bruno Kirby
2. It is the only Motown-produced movie that does not star an African-American cast
3. It's widely considered the catalyst for teen movies like Fast Times at Ridgemont High, The Breakfast Club and even American Pie
Listen to Almost Summer by Celebration featuring Mike Love
Almost Summer is NOT known for its stellar acting. Neither is "Almost Summer" remembered as one of the great summer songs.
But "Almost Summer" by Celebration featuring Mike Love did reach #28 on the Billboard Top 40 in 1978 making Celebration featuring Mike Love a one-hit wonder.
I don't think he's living off royalty checks for this one. But my sense is that anyone who was a part of Pet Sounds or "Good Vibrations" or a box-set worth of Beach Boys hits is doing just fine.
Click to hear more summer one-hit wonders
Buy Almost Summer by Celebration featuring Mike Love
Filed under: 1970s · Tags: 1978, Almost Summer, Beach Baby, Celebration Featuring Mike Love, First Class, movie one hit wonder, movie soundtrack, movie soundtrack one-hit wonder, summer, summer one-hit wonders