» 1970s » Airport Love Theme – Vincent Bell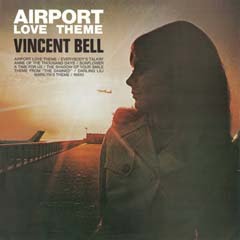 Some instrumental one-hit wonders are completely forgotten. The "Airport Love Theme" by Vincent Bell has to be one of them. The fact that I've seen the disaster movie Airport multiple times and have no recollection of this song tells me that while the movie is enduring, the song is not.
But for a moment, let's look at Vincent Bell's contributions to popular culture. A guitarist who was widely known as Vinnie Bell, he played guitar on hundreds of pop songs in the 1950s, 1960s and 1970s. His big hits: "New York, New York" by Frank Sinatra, "Green Tambourine" by The Lemon Pipers and "Band of Gold" by Freda Payne.
But his biggest solo hit, the one that soared into the skies and hit-radio stratosphere is the "Airport Love Theme" from 1970. A completely forgettable instrumental, the "Airport Love Theme" climbed all the way to #31 on the Billboard Hot 100 in 1970. That forgotten tune sold more than 1 million copies and won a Grammy Award for Best Instrumental Composition in 1971. Simply amazing. Plus, it turned Vincent Bell into a 1970s one-hit wonder.
Click to hear more instrumental one-hit wonders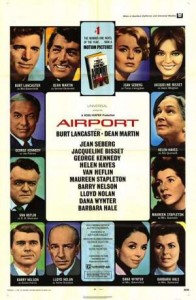 The Airport movie did pretty well itself, earning more than $100 million at the box office and launching the disaster genre that included such popcorn classics as Earthquake, The Poseidon Adventure and The Towering Inferno, not to mention three Airport sequels that were ultimately parodied by the comedy classic Airplane in 1980.
Listen to Airport Love Theme by Vincent Bell
Filed under: 1970s · Tags: 1970, Best Instrumental Grammy Award, forgotten one-hit wonder, Grammy Award, Instrumental, instrumental one hit wonder, movie one hit wonder, movie soundtrack, movie soundtrack one-hit wonder, movie theme