» 1960s » So What – Miles Davis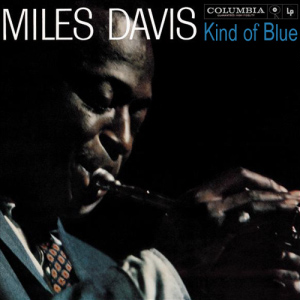 Editor's note: "So What" is not a one-hit wonder. But it is one of the biggest jazz hits of all time. Sometimes I just write about great songs and this is one of them.
I've been listening to lots of jazz lately and tonight "So What" by Miles Davis is in my head. More has been written about Kind of Blue than any other jazz album ever released. So I'll spare you a long monologue. For lots of detail, read the wikipedia entry for Kind of Blue.
All you need to know is that Kind of Blue is a must-hear jazz album. Many critics and fans consider it THE greatest jazz album of all time. I'm not so sure about that but it's definitely in the top 10. If you're new to jazz, you will likely love it. If you've been listening to jazz for years, you no doubt already own it.
I like Miles a lot. I've written about his song "If I Were a Bell" already.
Watch this video of two legends playing "So What" from 1959. It's John Coltrane on tenor sax and Miles Davis on trumpet. I have literally never grown tired of "So What" no matter how many times I hear it. Live versions. Studio versions. It doesn't matter with these guys who are deservedly considered the giants of jazz. So listen, watch and enjoy.
Buy Kind of Blue and "So What" by Miles Davis

John Coltrane and Miles Davis "So What" video from Kind of Blue
Filed under: 1960s · Tags: 1959, Jazz, John Coltrane, kind of blue, Miles Davis